In celebration of Double Impact's 25th Anniversary a team comprising people in recovery, supporters and staff, came together to run the Robin Hood Half Marathon, and what a team they turned out to be!
Every one of our intrepid team of runners had different reasons for taking part. Some did it as part of their own personal or family recovery journey, whilst others took part in memory of loved ones who are sadly no longer with us. Regardless of the reasons why we ran, we all achieved something amazing by completing the 13.1 miles. At the same time, our participation at such a big local event helped to break down the stigma of addiction and raised funds toward supporting people who use the services our charity provides.

The team had quite a range amongst them - the youngest member at 21 and the oldest at 69! Some doing their first ever half marathon and others back for their annual attempt of the very undulating course. When you mention 'The Park' … it all sounds lovely…but in reality, it offers some of the most challenging hill sections you'll come across at any similar event. Well done to everyone that got through those hills!

From the anticipation of the race village at the start, to the buzzing atmosphere around the city, it all culminated in a crescendo of music, drums, cheering and applause in the finishing miles. Nottingham - you did yourself proud, thank you! Not only that, you helped each and everyone of us get round and have an incredible experience that we will never forget.

Thank you to all of our runners and their supporters, families and friends, not forgetting all the team at Double Impact for the support behind the scenes. We couldn't have done it without you.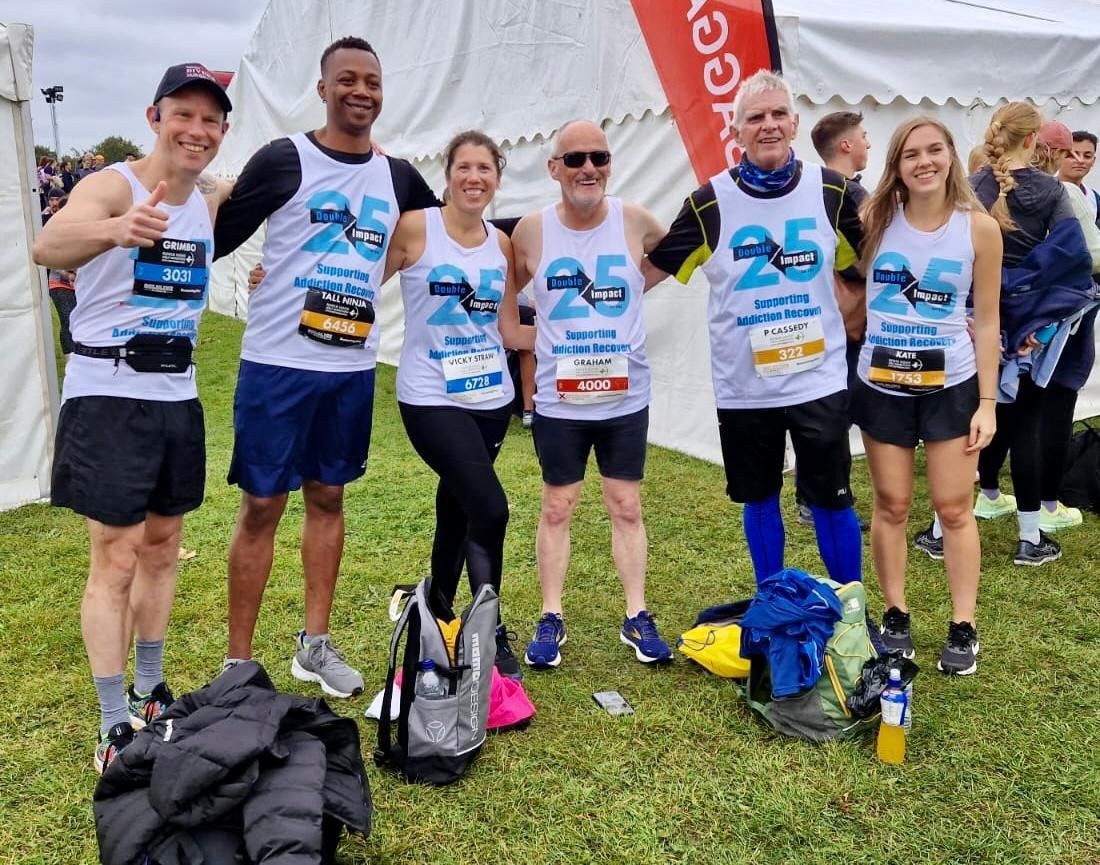 You can still donate to our campaign here: - justgiving.com
Looking Ahead – 29th September 2024

Taking part in the Robin Hood has become an annual tradition at Double Impact over 12 years now.
Ever thought about taking on the challenge of that legendary 13.1-mile distance?
Or did you do it with us this year, and fancy another go? If you want to join our running team, please contact me by email at grahammiller@doubleimapct.org.uk.
We are happy to pay your entrance fee if you decide to raise some funds for Double Impact along the way.
You can also follow our running exploits on 'X' (formally twitter) @DI_Runs