Fancy running a half-marathon, hosting a bake sale, or taking on the 'Sober-oke Challenge' (dare you sing it sober)? … or have you any other mad-cap (or sensible) ideas to raise money to help people recovering from addiction to rebuild their lives?
Perhaps you'd like to create your own virtual event, and make a difference at a place, time and pace of your choosing?
Set up your own fundraising page in aid of Double Impact in a few simple steps using JustGiving.
Download your fundraising pack: Fundraising brochure, Sponsorship and Gift Aid form, Double Impact logo or contact us to request your pack in the post!
If you'd rather take part in something organised then click on the links below for more information about specific events … either way, if you are interested in raising money in aid of our work, please do get in touch so we can cheer you on!
---
Want to be the first to know about new fundraising events, how your support makes a difference, plus all the latest events and exclusive discounts from our social enterprise, Café Sobar? Then sign up for our quarterly newsletter.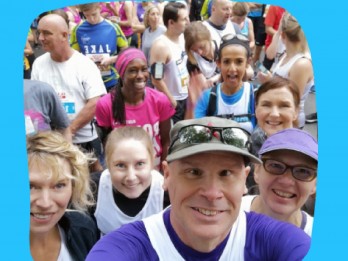 The first is our major fundraiser, for which we are seeking 25 runners to take part in the Robin Hood Half Marathon in September 2023.