SOBAR SOCIAL
Sobar Social happens every last Friday of the month between 6-9 pm. It's aimed at the recovery community (in its broadest sense) and welcomes anyone connected to recovery in some way.
It's a fantastic evening of live entertainment, whether that's music, performance poetry, comedy or open mic – or a combination of these!
Come along and be surprised.
Entry is FREE and food and drink is 25% off all night with a valid discount card (food served between 6-7 pm only).
UPCOMING EVENTS ON FACEBOOK →
Please click this button to be taken to our Facebook page, which has full listings. Then click on the 'Tickets' button to book.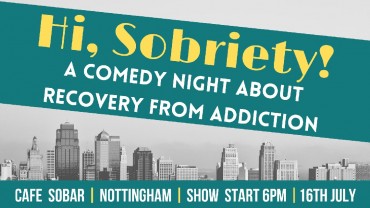 A comedy night about addiction from talented people who have been through recovery and come out the other side with tales to tell :) A few places left as this is a limited capacity gig so drop us a message on our social media pages or call on 0115 824 0364 to book a place.
16/07/2021 05:30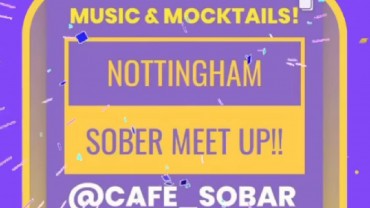 A FREE sober event open to all! Come down from 4.30pm-7.30pm for a friendly social event with tunes from DJ Samyouwell, mocktails and other soft drinks and delicious food served until 5.30pm.
23/04/2022 00:00