Recovery & reintegration services
Double Impact first started supporting people in Nottingham and Nottinghamshire with drug and alcohol issues in 1998. Over the years we have collaborated with our service users to develop an approach which takes people on a journey away from hopelessness and dependence on drugs or alcohol, into freedom from addiction and a meaningful, useful life. Stopping using or drinking is possible for most people with addictions – staying stopped is the real challenge.
Our approach is based around the principle of Connection – connecting people to their hopes and personal strengths, to an effective support network, and to a range of opportunities and community assets which will move them away from their old life and into a new one – with no turning back.
Establishing an effective support network and being capable of working in some capacity are key to this for many, hence our services focus on this and include:
Personal development programmes to strengthen recovery and build self-efficacy
Bespoke education, training, volunteering and employment schemes
Mutual aid groups and networks
Safe spaces which foster mutual respect, peer support & a sense of community
Individual recovery also relieves the suffering of family members and greatly reduces the burden on health, social and criminal justice services.
Many of the people we work with have had a negative experience of education; we reintroduce them to learning and education as a valuable experience in itself, as well as a stepping stone to their desire for a different future. Starting with literacy, numeracy, and digital skills, they access our Level 1- 2 qualifications, all delivered in-house.
Having gained confidence, they progress into further education, volunteering, training and employment through a choice of pathways. We currently deliver a number of effective services which act as routes into employment, however our primary focus is always on the quality of individuals' recoveries, and making sure they are equipped to succeed.
Our services include:
Individually-tailored support to promote sustained recovery
Opportunities for education, training, volunteering and employment;
Practical help and advice around housing and finances;
Safe places which promote mutual respect, peer support and a sense of community amongst our service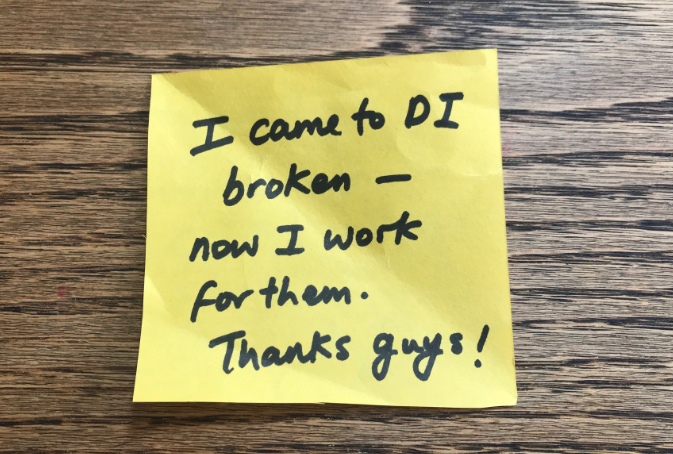 Without the services that DI offer i wouldn't be where i am today and the person i am. They help you with whatever that may be from drugs and alcohol to debt. So please don't struggle, come and speak to someone and come and meet some new positive people that really want to help you on your journey to recovery !!!!
L.B. – service user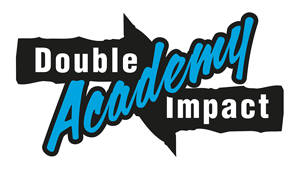 Many of our services are based around an Academy model, which places a strong emphasis on learning and volunteering as a key means of moving through and beyond treatment services into the community.
If you need help or know someone who needs support
Get help